Reflection from January 13th, 2017 @ Age 35
RE:  "I" SAY, VIKTOR FRANKL — *YOU* SAY, MAN'S SEARCH FOR MEANING ;0)
The key—is that I am ready to stop taking the stimulants.
Ahhh, it always seems so obvious—after the fact, doesn't it?
;oD
Well, in my case—at any rate…
Sigh…
But, it makes perfect sense—who was involved with this "dossier"?  John McCain—a.k.a. **America's** veteran.  Who was involved with the removal of civil rights without, just cause—in this case at least, as it relates to seriously mentally ill **American** people?  Timothy Murphy of the great State of Pennsylvania—a.k.a. **America's** veteran.  Who went away to war in Iraq and wherever the hell else, on Mother Nature's good, green planet—only to return home in body, have the voice (a.k.a. spirit, conscience in the case of seriously mentally ill individuals, you say "banana" whatev's etc. etc.) removed from their bodies and ultimately thereafter, commit suicide?  **America's** veterans—that's right!
Why would the CIA report on torture supported by "psychology," go missing—such that Obama would make it a part of his presidential library (or whatever—you know, what I mean ;oD)?
Wow.  Lol…
Why, every time I'm just on the verge of writing—does the "GOP" have an allergic, psychological reaction that "pusses" out, all over the media?
;oD
Just trouble!
Later
Lol…
Doesn't anybody read Wikipedia anymore?
;oD
✧
But let me make it perfectly clear that in no way is suffering necessary to find meaning. I only insist that meaning is possible even in spite of suffering—provided, certainly, that the suffering is unavoidable. If it were avoidable, however, the meaningful thing to do would be to remove its cause, be it psychological, biological or political. To suffer unnecessarily is masochistic rather than heroic.
Edith Weisskopf-Joelson, before her death professor of psychology at the University of Georgia, contended, in her article on logotherapy, that "our current mental-hygiene philosophy stresses the idea that people ought to be happy, that unhappiness is a symptom of maladjustment. Such a value system might be responsible for the fact that the burden of unavoidable unhappiness is increased by unhappiness about being unhappy." And in another paper she expressed the hope that logotherapy "may help counteract certain unhealthy trends in the present-day culture of the United States, where the incurable sufferer is given very little opportunity to be proud of his suffering and to consider it ennobling rather than degrading" so that "he is not only unhappy, but also ashamed of being unhappy."
✧
VIKTOR E. FRANKL, M.D., Ph.D.
Psychiatrist/Nazi Concentration Camp Survivor
Man's Search for Meaning:
Logotherapy in a Nutshell/The Meaning of Suffering, Beacon Press 1959.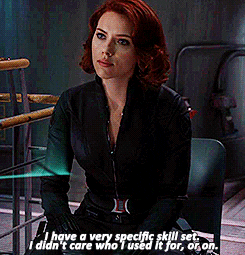 ✧