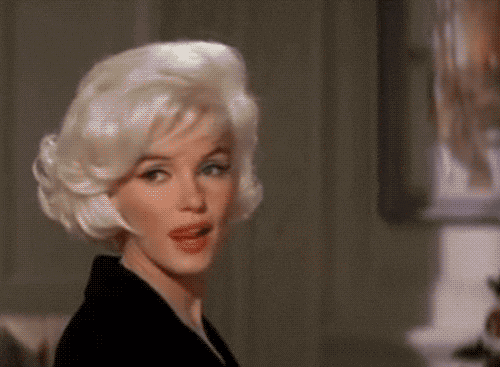 Reflection from January 30th, 2017 @ Age 35
RE:  PROTECTING THE **INTEGRITY** OF THE UNITED STATES OF AMERICA ;0)
10:10am
I have to tell you—I do get the feeling this #MuslimBan was put into place, in order to keep certain persons out, who might seek to retaliate against **America** for exercising her authority over, her own Grand Old Party.  Isn't that wild!
Wild, in the sense of having something to do with that Benji o'er in Israel—lol, no no!  NOT, Benjamin Disraeli—although that is a comical coincidence, isn't it?
;oD
Some shady "religious" goings on!  NOT, shadier than Shady Lady's, however—we've been through this!  Hell hath no…
Ohh yeah…
That, and in addition, it was so super interesting to read about "The Pied Cow" in Thus Spoke Zarathustra—at the end of Chapter 1, today.
;0)
Made me think'a that "good" ol' Governor of Texas, down there—what with his "holy" cow, n'all.  Lol, you know the drill…
And, the KOCH **Bros.** even resurfaced yesterday!  Mhmm!  To say, they did not support the election of Donald Trump.  They left out the part where they (either intentionally, negligently and/or recklessly) fueled the Republican base of America's Republican Party—comprised of America's people, with hatred.  And they left out the part also, that they did so—in order to proliferate unconstitutional "religious" policies inside, of America.  But, no worries!  All in good time, my friend!  'Til then ;oD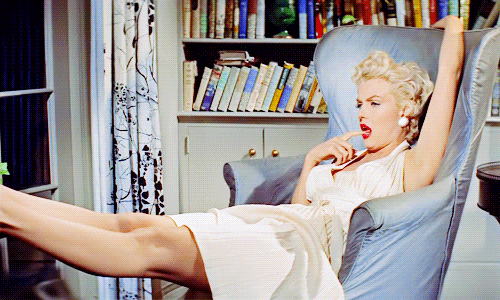 12:16pm
Wow.  Talk about, people who use human beings' vulnerabilities to facilitate "evil"—all the while being, the people who cause the sociological circumstances which induce said vulnerabilities in the first place.  This whole, ENTIRE time—I was right, after ALL ;oD
Hail Mary is RIGHT ;oD
From Switzerland to Russia—and just, all around the world…
Holy…
Wow.
1:21pm
Wow.  Lol…
;oD
I just had'a take a real quick writing break here, to tell you—about Agent Mulder from The X Files right, you know the dude…
From the *X* Files at the FBI?  Yeah, and it, well…
His (and her!) adventures were chronicled for the television show, you know?  Yeah, THAT'S the one!  Mhmm!  The one they brought back to life last year…
You got it ;0)
Well anyway, I'm just movin' along, blow dryin' my hair—when Agent MULDER, shows up in my ear!
And, he's just hangin' out right—the way those dudes love to do…
;oD
And then, I'm all, "Yo, Agent Mulder…"
"So, when you said Mother-Love in the season finale, last year…"
;oD
!!!!!!!
1:31pm
Ohh yeah…
P.S. (!) I can hardly wait—for this upcoming U.S. Supreme Court Justice/U.S. Senate nomination hearing(s) ;oD
Okay, back to hair and makeup!  ONE step at a time, you know—and right now, I've gotta Indiana Jones Video Challenge to prepare!
Sigh…
*Never* felt a love like this, before ;0)
1:40pm
P.P.S. I gotta tell you how I found out—about the whole To Kill A Mockingbird prequel/Harper Lee/Isaiah bible reference thing!
;oD
It's ridiculous!
;oD
As in, well, as in the best sense—of that word, but of course ;oD
But, notably, JUST exactly how the whole thing did evolve—out of a "random" conversation with a carpenter working on a neighbor's house, just a few streets down.  His name, was Isaiah, actually—sigh…
And, I gotta tell you the rest later—ALL about the "pamphlet" he gave me, etc. etc.  But as for now, back to hair and makeup!
;oD
I just wanted'a get a reminder in here, for the record.  *o*Kay?  *o*Kay ;oD
Grrrrrrr…
I'm GOING ;oD
2:04pm
;oD
See!  I *declared* my intention to do this Indiana Jones Video Challenge—and here, as I'm prepping hair and makeup for same, I can feel energy coming in, from all over the place!  And, the good kind, too (!)—meaning only, the kind that lifts me up (a.k.a. no negative-to-positive charge-conversion necessary—which is certainly helpful, and so very much appreciated!!!!!!!).
Whew!  It's a ride, though—for sure ;oD
I just finished the blow dry, and set all my makeup and hair-curling utensils as needed in front of a big ol' vanity mirror—out in the loft, where I can even sit on the ground Indian-style before the mirror, as I do it (sigh, there are some things I miss from college ;oD).
And then, accordingly (i.e. according to that sentimental college thought ;oD)—I tucked my ear-phones in as I charged up the ol' iPod (Nano Version—from law school!).  And, at long last (here ;oD)—I thought to myself, "I can't even listen to music, right now—I'm so hopped up on the positive energy of others!"
And so, then, obviously…
;oD
I had'a come tell you that!  But, back I go, to enjoy the "silence"—a.k.a. absorb the beautifully positive thoughts sent to me, from the "others" ;oD
3:09pm
Sigh…
;o(
Nahhh, I'm okay…
Lol, just some bittersweet memories—and notably, "bitter" only because of the still presently raw cut in the script, whereby President Obama made his (inevitable, I know—sigh…) White House departure.
Hair and makeup both done, now—but as I was sitting there in silence, curling my hair, I did get to thinking 'bout President Obama—as I was noticing, all MY newfound strands of Unicorn hair.
;oD
Aghhh…
Thirty—FIVE, I tell you!  I am "presently" ;oD 35-years old, and yet—my chestnut-brown hair is now (too) gleaming, with Unicorn hair.  Lol…
;oD
Truly, though—I mean it!  From root to END—all white!  And then, chestnut-brown still—the remainder.  Sigh.  Anyway…
I was sittin' in front of this giant gilded-frame mirror, just curlin' my hair—and that thought made me laugh, 'cause it reminded me of the "package" I sent President Obama, back in November 2014 I think.  Or, rather—October.  October 2014, a.k.a. The Month of the Fairy Godmother—and her pumpkin carriage ;oD
As well as, being, the birth month of Marshall Bruce Mathers (Edition No.3)—and then, that one there back in 2014, well, let's see…
That, was 2-years prior to our hunt for the Red October—cum 2016…
;oD
Double— ;oD
Also, de ja vu!  And lastly, it's not like you've never heard "cum laude" before!  Boys…
;oD
No, really though—The Great Hunt/Partners in Rhyme.  You know the one!  Sigh…
Well, 2-years prior to **America's** successful Red October 2016 Interception—I sent Obama a package, to the White House(!), within which I included a card, upon which I had said, "President Obama (either that, or Mister President!) ;oD
I said, something like, "Dear President Obama—You will always be the white knight in shining armor to my story; but with your new roots coming in, you're really starting to look the part!"
;oD
*Wince* ;o(
No, I'm fine—truly, I'll be okay.  It's not like he's dead or anything—and that, is a blessing!!!!!!!
Absolutely, it is!  Sigh…
;0)
Just a lit-tle pain, is all; no big deal.  I just had so. much. fun.  I truly did.  And, I miss him—but like I said, it's not like he's dead, or anything.
I struggle with "attachment" at times, is all—this, I know.  It is challenging, though—to not get "attached" to the ones you were sent to watch over.  Sigh…
I really feel like Dolly Parton is the one to pick that conversation up, there—and run with it.
;0)
Lol, or me at a later date, when my heart has mended—i.e. as opposed to right NOW, while it's still breaking.  But…
Like I said, not dead—and the good news, too, is that I've already, done this twice before—what with Speaker Boehner and Senator Coley.  And, what's even more, than that—is that President Obama did help me with the ol' MBM-III hookup as per the other items, I'd also included in said White House "package" ;oD
Love is patient (breathe in)—love is kind (breathe out).  He's not dead—and that is THE, most important thing.  *o*Kay?  Lol…
*o*Kayyy…
Look out, Indiana Jones—I'ma comin'…
;oD
3:43pm
Ohh and then, lastly (since this's the last page of this 'ere journal, so I might as well finish it!)—it does feel very *fitting* to "end" this journal this way.  Notably, given its opening—what with MBM-III, Bella and the whole *Godfather* bit.
To the moon and back, President Obama…
All of my love—from the days of Yore 'til now and, all the way into forevermore…
Sigh.  Indiana…
I can do it ;oD
Lol, see!
Here I go!
4:15pm—Part *Deux*/i.e. see Leather Flower Journal of same neutral-tan hue (i.e. as this 'ere journal with leaves embossed in the leather—following the only entry written herein thus far, from August 31st, 2015 at the Ohio Statehouse regarding my *Shady Lady* placard and Supergirl) ;oD
Whew—at 4:18pm!  What a way—to begin!
;oD
Sigh.  Well, that, and otherwise here just quick to tell you—I'm all set up for the, well, my…
;oD
Filming of The Indiana Jones Challenge Video…
YEP—raiders and the ark, *tombs* and the Holy Grail n'all ;oD
Anyway, FOCUS!  That's why I'm writing…
Here's the lineup…
No.1. Finish writing this list… ;oD
No.2. Whew, quick iPad review of The Hill from wherever I left off—this morning;
No.3. Remove iPhone and iPad from Green Room—plus, in to charge;
No.4. Hair clips holding curls—out;
No.5. Lipstick, hat, Photo Booth lighting and positioning;
No.6. Quick review over remaining 8-articles for analysis;
No.7. Sit down, take a deep breath (err, maybe—like, several);
No.8. Turn Photo Booth camera on—and go;
No.9. Finish analyses of all remaining 8-articles on video;
No.10.  And then, lastly, if your heart is still aching due to the Obama-departure situation—go buy yourself a new couple special journals online, from Barnes and Noble.
*o*Kay, my perfect 10?
Sigh…
*o*Kay.
;o(
Actually, though—betch'a anything, my heart does feel better when I am done!
Noting, I wouldn't bet you anything, at all—not to mention, anything at all, if I weren't 110% confident that I will (!) emerge as the victor on the "other" side.  Sigh…
Just, gotta make it through.
For better or for worse—here we go…
And, not to worry—I'll report back, and let you know how it all goes.  Unless, of course, you were concerned about the potential for pit-stains showing up on this 'ere white shirt—on video.  I'm okay, thus far—but, worse case scenario…
It doesn't—even, matter…
;oD
Okay, you can do it Maris!
All you have to do—is try.
5:04pm
Okay, nos. 1 and 2 down—and just, eight left ;oD
Now, don't quote me on this 'cause I'm reciting here, via my memory…
;oD
But, Obama released a statement today in support of **America** and her values—which The Hill then relayed at 2:22 with an update to follow, then, at 3:32pm.  Whew.  So, that does make me feel at least, a lit-tle better ;oD
Anyways, what's no.3 now?  Ughhh…
Remove unnecessary electronics, then lipstick, etc.  Did you know Lady Liberty's holding an iPad, as per her NYC statue there?  Mhmm!  I'm pret-ty sure I read that, on Wikipedia—something 'bout an iPad (think Star Trek) sayin' something 'bout La Tabla Rasa—which, incidentally, I'd also mentioned in that card I sent Obama, just, in the demonstrative sense.
;oD
Off I go!  I'll, be BACK ;oD
5:50pm
Alright, well…
I can't remember what all the rest of the steps are at this point—'cause I'm just, ready to wing it.
God help me…