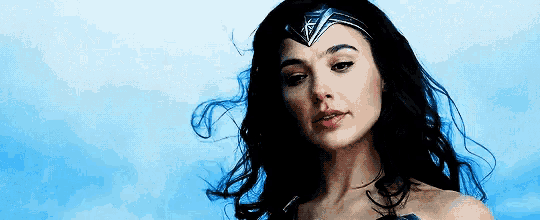 Email Reflection from February 18th, 2014 @ Age 32
RE:  AND, IF SAID SON CHOOSES TO REITERATE HIS OLD MAN'S UNETHICAL, UNCONSTITUTIONAL, AND ILLOGICAL "FLAG" ARGUMENT, AMERICA WILL **GLADLY** CREATE AN EDUCATIONAL PROGRAM—WHEREBY HER TROOPS CAN BE SURE'N UNDERSTAND, EXACTLY **WHICH** FLAG IT IS, THAT THEY REPRESENT ;0)
Dear Mr. Russell—Executive Director of NAMI Ohio:
I wanted to reach out to you today, to express my concern as attorney and advocate for the mentally-ill, as it relates to this article published online by "The Intelligencer" yesterday:
http://www.theintelligencer.net/page/content.detail/id/595988/Treatment-Bill-Could-Save-Lives.html?nav=511
I'm not sure who wrote this confused piece of literature, but NAMI Ohio—the organization that you lead—is quoted therein, and has once again been leveraged by the media to reinforce the sociological discrimination and stigmatic hatred currently being perpetrated against our mentally-ill population.  Accordingly, I thought I would take this opportunity in following up with you again today, to continue our ongoing discussion here in Ohio, as to what being "mentally-ill" actually means.
Most notably, "The Intelligencer" makes use of NAMI Ohio's position on Senate Bill 43 (i.e. SB43), Ohio's currently-pending mental-health legislation, to:
No.1.  Bolster its initial suggestion—that our society's interest in "safeguarding ourselves from the dangerously deranged" outweighs any interest in protecting the civil rights of human beings who struggle with mental-illness (regardless of presence of harm to self or others); and
No.2.  Support its closing implication—that the passage of SB43 in Ohio will somehow cure our society's issue with mental-illness, by removing civil rights from mentally-ill persons, such that this society may then "save them from themselves".
I do wonder, whether you find yourself as disturbed as am now I, to see NAMI Ohio's political clout used in such a demeaning and deceitful manner against our mentally-ill population.  I know I certainly wouldn't trust a society that considers me "dangerously deranged" just for having a mental-illness, to come and "save" me if and when I may need to be saved.  In fact, "The Intelligencer" has framed our mentally-ill population so stigmatically in this article, that I would have to recommend you report it under your Mind-Movement Stigma-Buster Alert-System (9th page):
http://www.oacbha.org/docs/Stigma_-_NAMI.pdf
In the meantime though, I wanted to provide you with an update as to what is happening with Ohio's pending mental-health legislation, and most notably—let you know about some important public policy changes that are beginning to take place here in the state.
As you know, I myself am a mental-health consumer, having been labeled with the "serious mental illness" known best as Bipolar I Disorder (rapid cycling—with A.D.D., S.A.D., social-anxiety and of course, the ongoing substance-abuse issues which plagued a decade of my life between the ages of 16 and 26 due to misdiagnoses).  As you also know—I am 32 now, and an attorney licensed to practice law here in our great state.
As such, I intimately understand the heartbreak incurred by our mentally-ill population upon reading such garbage as "The Intelligencer" article cited above—wherein supposed "leaders" in our society, self-proclaimed mental-health "advocates" use their strength and power to continue to oppress the mentally-ill.  Whether it comes cloaked as "guidance", "teaching" or "advice" Mr. Russell—make no mistake, it is emotional abuse whichever way you slice:
http://www.counselingcenter.illinois.edu/self-help-brochures/relationship-problems/emotional-abuse/
Thankfully, our leaders here in the Ohio Senate have been much more receptive to the needs of mental-health consumers, and garner a much greater sense of compassion and respect for those of us who struggle to overcome mental-illness.  I can tell you this from my own personal mental-health legislative-advocacy experience—as I have been working very closely with Senator Bill Coley, Chairman of the Ohio Senate Civil Justice Committee (wherein SB43 currently rests), and SB43 Co-Sponsor, Senator Dave Burke—to amend Ohio's legislation in such a manner that we can:
No.1.  Remove the initial threat SB43 posed to our mentally-ill population;
No.2.  Add in supplemental legal protections for mentally-ill persons compelled involuntarily under SB43, into our legal system; and
No.3.  Remove stigmatic provisions that exist currently in Ohio's Revised Code.
I wish, in terms of managing NAMI Ohio, that you will be able to learn something from this exemplary leadership model that has now been set in our state; for even our "seriously" mentally ill population, we now have hope.  We are making Ohio a better place to live in for those who are different, and I wish you the best of luck in now picking up your pace, so as to catch up.
In the meantime, I will be creating a new, educational video series to help support kids who are being bullied and otherwise struggling to deal with mental-illness, for posting at:
http://janesaysrise.com/on-the-upside-why-being-mentally-ill-is-actually-a-good-thing/
As always, if you have any feedback you would care to share, I would love to hear it.
Very Truly Yours,
Marissa K. Varcho
Attorney at Law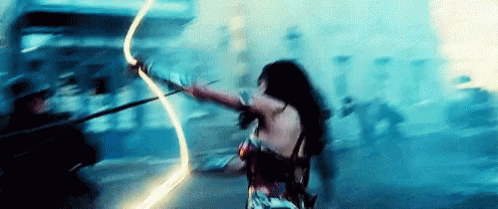 ✧
Then, when it was about midnight, Zarathustra went his way over the ridge of the isle, that he might arrive early in the morning at the other coast; because there he meant to embark.  For there was a good roadstead there, in which foreign ships also liked to anchor: those ships took many people with them, who wished to cross over from the Happy Isles.  So when Zarathustra thus ascended the mountain, he thought on the way of his many solitary wanderings from youth onwards, and how many mountains and ridges and summits he had already climbed.
I am a wanderer and mountain-climber, said he to his heart, I love not the plains, and it seemeth I cannot long sit still.
And whatever may still overtake me as fate and experience—a wandering will be therein, and a mountain-climbing: in the end one experienceth only oneself.
The time is now past when accidents could befall me; and what could now fall to my lot which would not already be mine own!
It returneth only, it cometh home to me at last—mine own Self, and such of it as hath been long abroad, and scattered among things and accidents.
And one thing more do I know: I stand now before my last summit, and before that which hath been longest reserved for me.  Ah, my hardest path must I ascend!  Ah, I have begun my lonesomest wandering!
He, however, who is of my nature doth not avoid such an hour: the hour that saith unto him:  Now only dost thou go the way to thy greatness!  Summit and abyss—these are now comprised together!
Thou goest the way to thy greatness: it must now be thy best courage that there is no longer any path behind thee!
Thou goest the way to thy greatness: here shall no one steal after thee!  Thy foot itself hath effaced the path behind thee, and over it standeth written: Impossibility.
And if all ladders henceforth fail thee, then must thou learn to mount upon thine own head: how couldst thou mount upward otherwise?
Upon thine own head, and beyond thine own heart!  Now must the gentlest in thee become the hardest.
He who hath always much-indulged himself, sickeneth at last by his much-indulgence.  Praises on what maketh hardy!  I do not praise the land where butter and honey—flow!
To learn to look away from oneself, is necessary in order to see many things: this hardiness is needed by every mountain-climber.
He, however, who is obtrusive with his eyes as a discerner, how can he ever see more of anything than its foreground!
But thou, O Zarathustra, wouldst view the ground of everything, and its background: thus must thou mount even above thyself—up, upwards, until thou hast even thy stars under thee!
Yea!  To look down upon myself, and even upon my stars: that only would I call my summit, that hath remained for me as my last summit!
Thus spoke Zarathustra to himself while ascending, comforting his heart with harsh maxims: for he was sore at heart as he had never been before.  And when he had reached the top of the mountain-ridge, behold, there lay the other sea spread out before him; and he stood still and was long silent.  The night, however, was cold at this height, and clear and starry.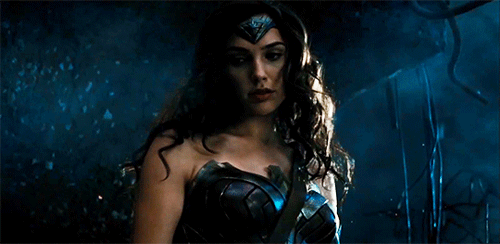 I recognise my destiny, said he at last, sadly.  Well!  I am ready.  Now hath my last lonesomeness begun.
Ah, this sombre, sad sea, below me!  Ah, this sombre nocturnal vexation!  Ah, fate and sea!  To you must I now go down!
Before my highest mountain do I stand, and before my longest wandering: therefore must I first go deeper down than I ever ascended:
—Deeper down into pain than I ever ascended, even into its darkest flood!  So willeth my fate.  Well!  I am ready.
Whence come the highest mountains?  So did I once ask.  Then did I learn that they come out of the sea.
That testimony is inscribed on their stones, and on the walls of their summits.  Out of the deepest must the highest come to its height.
Thus spoke Zarathustra on the ridge of the mountain where it was cold: when, however, he came into the vicinity of the sea, and at last stood alone amongst the cliffs, then had he become weary on his way, and eagerer than ever before.
Everything as yet sleepeth, said he; even the sea sleepeth.  Drowsily and strangely doth its eye gaze upon me.
But it breatheth warmly—I feel it.  And I feel also that it dreameth.  It tosseth about dreamily on hard pillows.
Hark!  Hark!  How it groaneth with evil recollections!  Or evil expectations?
Ah, I am sad along with thee, thou dusky monster, and angry with myself even for thy sake.
Ah, that my hand hath not strength enough!  Gladly, indeed, would I free thee from evil dreams!
And while Zarathustra thus spoke, he laughed at himself with melancholy and bitterness.  What!  Zarathustra, said he, wilt thou even sing consolation to the sea?
Ah, thou amiable fool, Zarathustra, thou too-blindly confiding one!  But thus hast thou ever been: ever hast thou approached confidently all that is terrible.
Every monster wouldst thou caress.  A whiff of warm breath, a little soft tuft on its paw—: and immediately wert thou ready to love and lure it.
Love is the danger of the lonesomest one, love to anything, if it only live!  Laughable, verily, is my folly and my modesty in love!
Thus spoke Zarathustra, and laughed thereby a second time.  Then, however, he thought of his abandoned friends—and as if he had done them a wrong with his thoughts, he upbraided himself because of his thoughts.  And forthwith it came to pass that the laugher wept—with anger and longing wept Zarathustra bitterly.
FRIEDRICH NIETZSCHE
Thus Spoke Zarathustra:
Chapter 45—'The Wanderer'
Circa 1883
✧